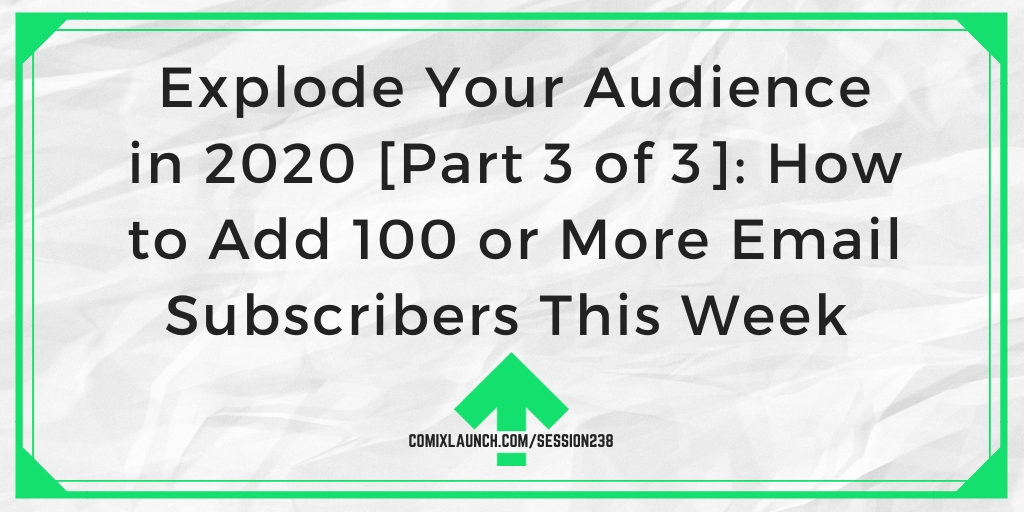 In this session, Tyler walks you step by step through a simple, proven, free strategy to add your first or next 100 subscribers to your email list in the next three days or less. This strategy has a 100% success rate for creators who follow it to the letter.
---
Highlights of This Session Include:
Why having grandma on your email list is a good thing!
The "grand opening strategy" for priming your email list with people who know, like and trust you.
Warning: What's easy to do is also ___.
Plus: A cool update for creators on Patreon!
---
Today's Session is Sponsored By:
'Anubis: Dog of Death', a supernatural action comedy. Issue 1 is live on Kickstarter February 4th.
---
Links Mentioned in Today's Show:
Anubis: Dog of Death on Facebook facebook.com/sindrelf
Free Kickstarter Strategy Call: ComixLaunch.com/success
---
More About Our Sponsor:
'Anubis: Dog of Death' is a supernatural action comedy series.
As the name indicates, it stars Anubis, the Egyptian god of death. But while he was once a feared and respected deity, in today's modern world he has lost most of his believers, and thus most of his power.
He now has to navigate his new life as a tiny disgruntled purse dog in L.A., along with gods from all kinds of different religions who have suffered similar faiths.
Imagine American Gods, but with a dog Garfield as the main lead.
The kickstarter for issue 1 is going LIVE on February 4th! You can also follow the creator at facebook.com/sindrelf for updates on the project.
Will you adopt Anubis, the dog of death, into your comic book collection?
---
ComixLauncher [238]
Execute the Grand Opening List Building Strategy
---
Quote:
Podcast: Play in new window | Download | Embed
Subscribe: Apple Podcasts | RSS